Life Stories Archive and Media
If you need comment in relation to life storytelling, please contact our communications board member, Deborah Gough on 0417 336 997.
Pass these stories on to those you love
Our latest social media campaign about the need to pass our stories down to those we know and love via video and the written word.
What are memoirs and how are they made
ABC Radio's Libby Gore speaks to Life Stories Australia's vice president Gabriella Marie Kelly-Davies about writing memoirs and how and why it is done.
Finding a way to tell a story can be challenging
The secret to finding out family stories
The secret to finding out family stories
 
Your Biography founder Gillian Ednie and her son Daniel Ednie-Lockett talk about the value of discovering family stories in The Age.
"When you hear about people's lives through the decades it really gets you to reflect on where you are… and what kind of life you want to live,"

– Daniel Ednie-Lockett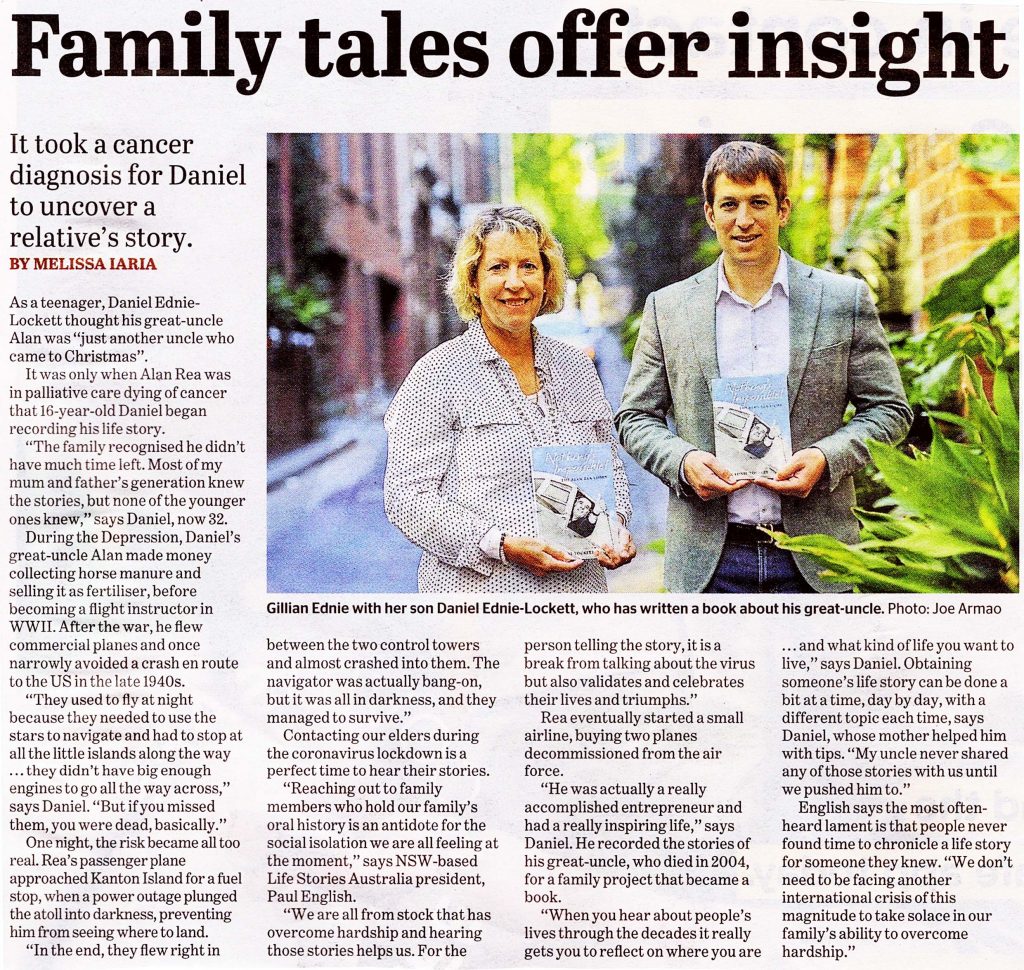 Radio Adelaide on the importance of life stories
LSA board member Heather Millar talks about the vital nature of getting your story recorded with a lovely example at the end of the interview. 
An isolation antidote in the time of coronavirus
An isolation antidote in the time of coronavirus
 
Families stuck at home should reach out to their elders to hear their own family's life stories as a way to cope with the emotional strain during the coronavirus lockdown, Life Stories Australia has said.

Nursing homes and aged care facilities are turning to Skype and FaceTime to keep families in contact with each other during the lockdown, Paul English, President of Australia's body representing life storytellers, said. He said it had never been more important to find out about your heritage and family story.

"Reaching out to family members who hold our family's oral history is an antidote for the social isolation we are all feeling at the moment," LSA President, Paul English said.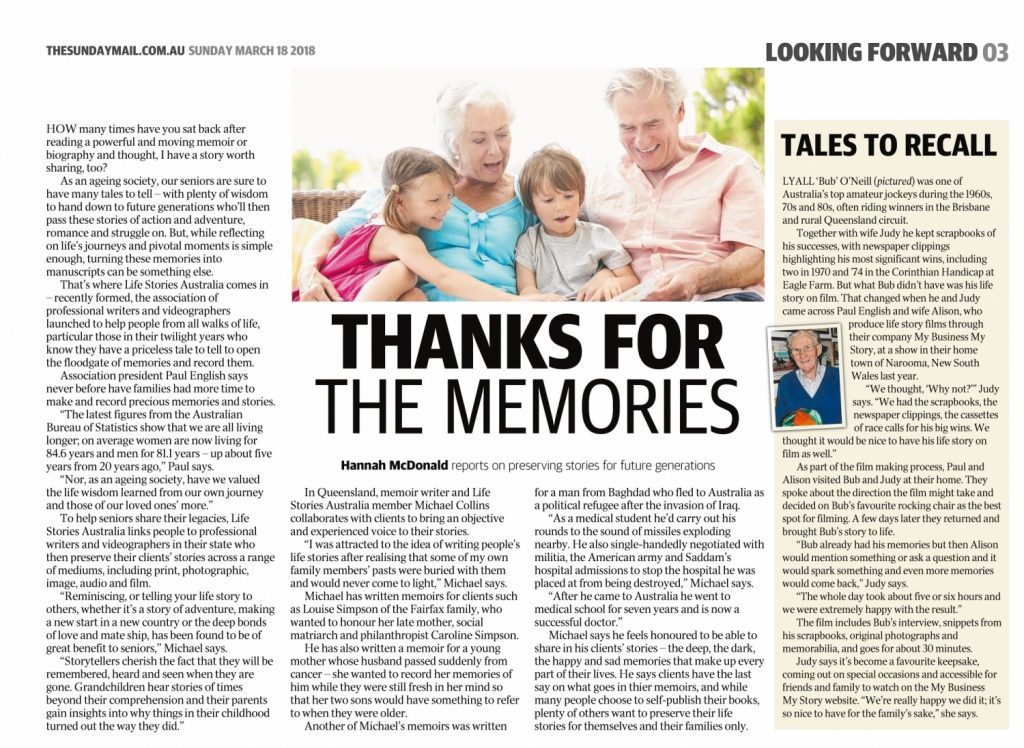 Here we have a collection of articles and resources.