October 7-13 is Mental Health Week, an annual, national event that aims to improve community awareness and interest in mental health and wellbeing. Events honouring the week culminate on World Mental Health Day (10 October).
Mental Health Week puts the spotlight on the mental health of older Australians and ways we can enhance their psychological wellbeing. Depression is common throughout the Australian population, and older people are more likely to experience contributing factors such as physical illness or personal loss.
Between 10 and 15 per cent of older people experience depression. Rates of depression among people living in residential aged-care are believed to be much higher, at around 35 per cent.
According to Beyondblue, storytelling can be helpful for people with depression: 'Sharing your story can be an opportunity to download your thoughts and feelings, help others by providing hope and encouragement, and also help break down the stigma around depression.'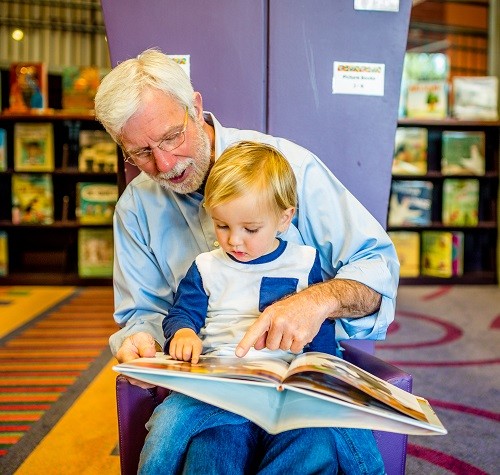 Some of the factors that can increase an older person's risk of developing depression and which may be helped through storytelling include:
Losses: relationships, independence, work and income, self-worth, mobility and flexibility
Social isolation
Significant change in living arrangements e.g. moving from living independently to a care setting
Negative feelings like 'I'm a failure or 'Life is not worth living'
Perceived change of status within the family
Feelings of sadness, hopelessness or emptiness
Feelings of being worthless.
Sharing your personal story helps you see you've lived a worthwhile life. You may be surprised by the level of interest your family members display in your history. Sharing a life story can deepen connections between family members, and children or grandchildren can feel closer to their parent or grandparent as they experience what it was like for them when you were the same age.
Rather than focusing on what you've lost through illness and ageing, sharing your story can renew your vigour as you retell stories and share memories from the past. People who are bored can feel more motivated and those with depression may experience relief from symptoms as they share their memories. Sharing your personal story can help you re-establish a sense of personal power by exploring ways you coped with difficult times in the past and identify how you can use these skills today.
Sharing your life story can re-establish life meaning through connection to the past and reassert your feelings of relevance and importance. Passing wisdom and life learnings on to children and grandchildren and being taken seriously can help to improve your self-esteem and confidence.
So this Mental Health Week, reach out to the elderly people in your family and local community and encourage them to share their story with you. Just the process of telling their story to someone who shows interest in them can be a powerful way of improving their wellbeing.
Have you experienced the mental health benefits of sharing your story with someone? Let us know in the comments below.
Gabriella Marie Kelly-Davies
Founder, Share your life story www.shareyourlifestory.com.au